Planning:
If you fail to plan, then you are planning to fail.  Studies show that over 80% of businesses fall over within their first 5 years, and much of this is due to their neglect to make and stick to a comprehensive plan for their business.  The pain that these entrepreneurs must feel, seeing their hopes dashed, their efforts and energy wasted, their money and often homes lost, and families strained, is incredible.  The saddest part is that it is so avoidable.
Either by not planning, or choosing what seems to be a cheap option (but ends up being the most expensive), these entrepreneurs fail to have their assumptions tested, to properly understand the resources required, the risks assessed, the effect of competition or to know the best ways to reach their market.  They don't enforce proactive or mitigation strategies, or have a 'Plan B' in place.
Have you worked out where you want to be in the next year?  5 years?  What steps are you taking to get there?  Have you prepared the action plan, the skills plan, the resources plan, the marketing plan, the communication plan, the manufacturing plan, the HR plan, the procurement plan, the financial plan and the risk management plan and ensured that they are dovetailed together?  How else will you ensure that all the elements are there on time, efficiently supporting your people and goals?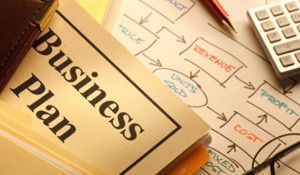 Once you have a plan, do you have measurements and reporting in place to ensure that you keep on track?  What about regular reviews to take advantage of opportunities that turn up, to overcome the inevitable obstacles you will face, or to reset your goals in light of changes?
Planning is a large part of our consulting work.  As you can see, we leave nothing to chance.  As a result, most of our business plans come in at close to $5K, but it is money well spent.  Can you afford to waste your time and money on an inadequate plan that only looks attractive because it is priced between $1K – $2K?  If you want to feel the excitement of knowing where you are going, and confidence you'll get there, call us now on 02 8090 4100 or drop us a line at savant@savantcorporation.com.au.
Business analysis and reporting:
Whether your business is under pressure or it is travelling well, it is always a good idea to make it stronger and more profitable, so it will be able to survive and prosper, even in tough times.
We can investigate your business and report back on the issues and opportunities inherent in it.  Often we identify sources of problems and their solution, as well as ways to fine tune well performing areas to improve their productivity.  Surprisingly for most, we are often able to effect performance improvements of 20% – 80%, turning our clients into leaders in their industries.
If you would like to see what we can do for you, call us now on 02 8090 4100 or drop us a line at savant@savantcorporation.com.au.  For a minimal outlay, your benefits could be huge.
Coaching and mentoring:
Providing ongoing advice and training, whether it be for a task, job or career is very enjoyable for us.  Seeing the people we are involved with develop their skills, be promoted and achieve their goals gives us immense satisfaction as we know we have helped make a family's future secure.
It's usually very lonely at the top.  A company owner or manager often doesn't have anyone to talk things through with, to bounce ideas off.  Employees will often say what they think you want to hear, and you feel that you can't show them indecision, weakness or sensitive company data.  Our service is discreet and independent.  We'll help you think things through, and won't hold back from playing devil's advocate, so decisions may be made based on fuller understanding.  Our advice is based on over 30 years of front line roles in industry as well as best practice learning.  It is straightforward, as we see it, without PC B.S.
If you are looking for a wise ear, call us now on 02 8090 4100 or drop us a line at savant@savantcorporation.com.au.
Change management: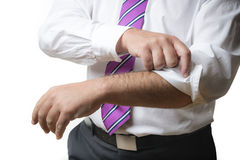 The one constant in life is change.  You can choose to either fight it and eventually get swamped by it, or to utilise it to strategic advantage.  Which would you rather do?  It's obvious, isn't it?  Unfortunately, change within organisations is often quite problematic.  New structures have to be devised and systems designed, tested and troubleshot.  They need to be piloted and users need to be trained.  Databases need to be populated and they often need to run in parallel with existing systems to ensure a smooth transition.  Staff are often fearful of it because it represents an unknown future, something that could result in a loss of their job.  Others fight it because they have gamed the existing system to their own advantage.  We can help to overcome many of these issues and ensure a successful outcome, either by providing advice, or by taking a lead role.
Project management: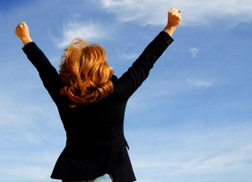 Projects represent a drain on the organisation's manpower and cash resources, which demands the projects be concluded on time and under budget.  Proper scoping is essential so goals are defined and there is a specific end point to the project.  Teams need to be assembled and briefed, functions assigned and training provided where necessary.  Roles need to be doubled up on in case a staff member calls in sick. The project plan has to be developed and measures put in place to monitor progress.  Communication with team members and with management sponsors needs to be regular and accurate.  Cash needs to be controlled so the budget is not exceeded. Resources need to arrive at the right place at the right time to allow the team to work efficiently.
We can assist with your projects, either as advisers or as managers.  Try us and be pleasantly surprised.  02 8090 4100 or drop us a line at savant@savantcorporation.com.au