Savant Corporation Management Consultants
Savant Corporation is a management consultancy unlike all others:
We employ mature consultants, with many years of experience in business as well as academic qualifications. That means you don't get looked after by an intern, fresh out of uni, but by someone who knows what they are doing;
We are small, so you have high visibility;
Our overheads are low, so our rates are a quarter or a third of the large consultancies; and
We love the positive impact we make on peoples' lives and on the viability of their businesses!
We believe that the 2 main assets of any business are its customers and its people.
 While we take an integrated approach to a business's operation, considering a variety of factors, our experience has shown us that a business that is serving its customers how they want to be served, and is inspiring, developing and motivating its staff, will be a performance leader in its industry.
A business without a vision and goals is like a ship without a rudder, at the mercy of the wind and the waves.  Wouldn't you prefer to read the conditions and use them to your advantage instead? We'll help you to formulate your vision and goals for the organisation, understand its limits and opportunities, and build a comprehensive plan to unshackle the business and let it become a leader in its industry.
The changes we recommend and assist in implementing have the potential to make your business one that will keep and attract the best people, gain customers by referral, and provide not only profit but also satisfaction that it is contributing to the development of its people and society at large.  We'll help you make it a great place to work, with a healthy and vibrant culture, as well as a profit leader.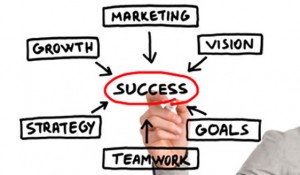 Call us now on 02 8090 4100 or drop us a line at savant@savantcorporation.com.au to find out how we can help.